Once you have solid basics in your wardrobe, simply updating your accessories from season to season can help you stay current & on-trend. Thankfully, trends often stay "in fashion" for several years at a time. For example, the use of scarves to add color and texture to an outfit will continue this fall and winter. When the fall fashions were revealed earlier this year, many designers used scarves instead of necklaces to accent the outfits the models wore.
A newer twist to the style of scarves this coming season is the thinner, long scarf that can be tied around the neck and allowed to drape or hang in front or across the shoulder to the back. (Both of the scarves below are from Maurices.com and are $16 or less. Bargain!)
Something new this fall & winter is the use of blanket scarves as accessories. These can be used in place of a coat when evenings are cool or as an extra layer of warm on top of a winter coat. What great color & texture they add to an outfit.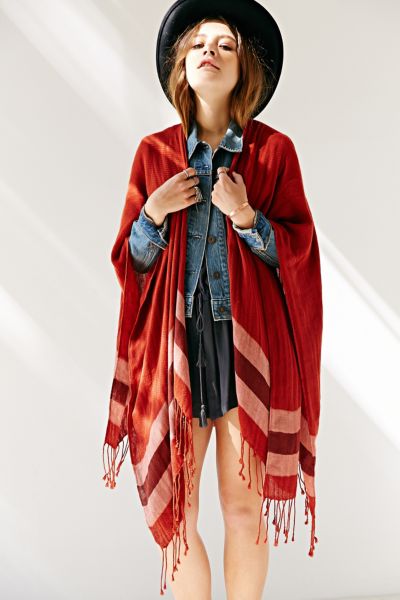 From Urban Outfitters-$39
Purses this coming season have lots of detailing such as geometric patterns, metallics, jewels, color, fur, and texture. Since most women carry a purse everyday, it is important to purchase a well-made purse. It should be looked at as an investment. If you are in need of a purse update consider either an amazing mix of the above mentioned detailing or a well-made bag in a color that is similar to your hair color (brown hair- brown-toned bag, black hair-black bag,...). Here are a few amazing bags for this fall: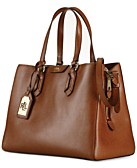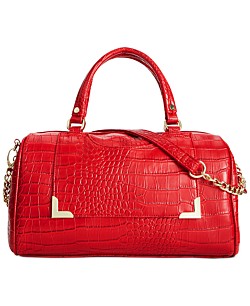 Have fun considering the possibility of updating a few accessories for fall 2014. There are so many options to chose from in colors, textures, prints, and fabrics. Be sure to watch for coupons, sales, and even great bargains at upscale clothing resale shops. Happy Shopping!
Karrie