As the weather changes, many of us begin to think about pushing those sandals and open toe shoes toward the back of the closet. Bringing those warm and comfy boots closer to the front of the closet makes the most sense when night time temperatures begin to drop into the 40's and below. Friends in Colorado have already commented about the first snowfall and it is only mid-September.
Fall is a great time to reassess your shoe wardrobe and see if a few shoe updates are in order. Since many stores have fall sales, knowing what shoes or boots you need to replace or update
in your shoe wardrobe is essential. Strongly consider replacing a pair of shoes if they have become so
worn looking that a fresh coat of shoe polish or a trip to the shoe repair store for new heels or soles does not significantly improve their appearance.
When assessing your current shoes consider what you wear each pair of shoes with when putting together different outfits. Be careful not to hold onto a pair of shoes that you have nothing to wear with them because you will be incline to purchase extra clothing just to go with your shoes. Consider this very strongly when purchasing a new pair of shoes also.
Here is a summary of the Fall 2014 Shoe Trends: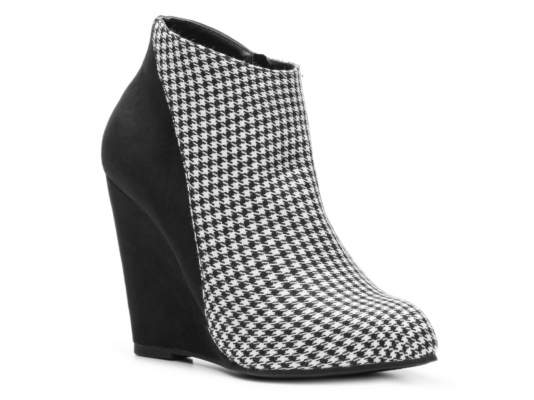 From DSW-Madein Girl Wedge Booty-$59.95
Short and Tall Boots
-If you are looking at heels, consider wedges as a fun possibility. Look for fun patterns, mixed textures, buckles and straps to add interest. This season is also showing fun backless boots and interesting cutouts.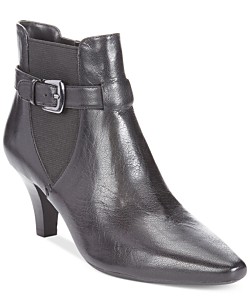 From Macy's-Circa by Joan & David-$129
Heels
-When considering the purchase of a new pair of heels, think about fun colors (red, bright blue, yellow, metallic), interesting patterns and textures (suede, leather mix, sparkles), ankle straps, T-straps, or lace up closures. Both the pointed toe and round toe are in this fall.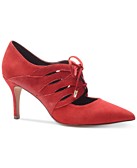 From Macy's-Isola Palazzo-$109
Flats
-The continuation of fun, ornate decoration on either the toe area or all over the flat is an important aspect of this fall's shoe accessory.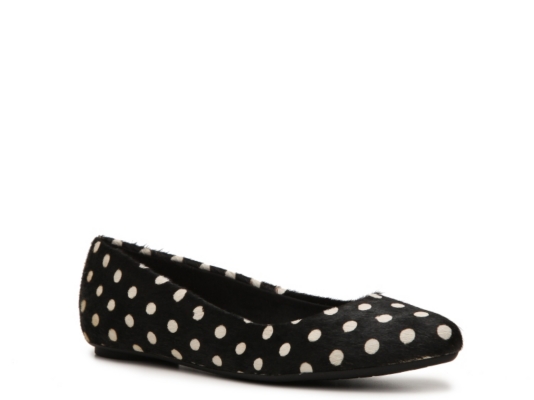 From DSW-Dr. Scholls Polka Dot Flat-$49.95
Sneakers
-Many of the fall clothing trends were accompanied by creative sneakers of mixed colors and textures of not only colored canvas but also suede and a platform style heel. For the Fun Fashionista who likes to be a bit daring, there is even the legging sneaker. Very cool!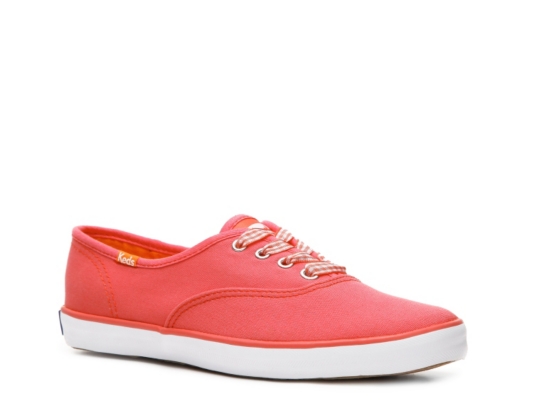 From DSW-Keds Champion-$39.95
Well, I hope that gave you a bit of a glance of what the shoe trends are for fall. Watch for sales & coupons! Happy shopping!!!